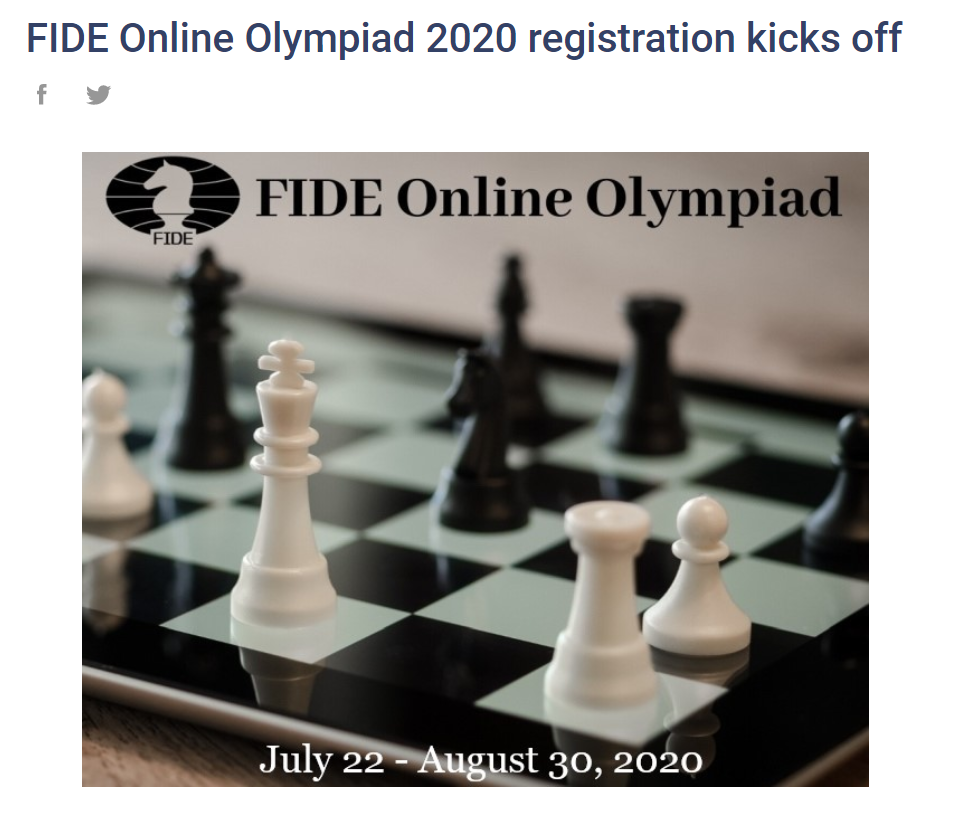 As of 5th July 2020, a total of TEN (10) players have submitted their application to don Malaysian colors to the first ever Online Chess Olympiad scheduled from 22nd July to 30th August 2020. Applications are still open but due to the tight timeline, the closing date to apply has been moved close to 8th July 2020 and not 10th July as earlier announced. Applications received after the 8th will be rejected and will not be considered.
Players are also expected to fill up the CMP form as per requirement form the Selection Committee to evaluate the rightful player(s) to be selected to represent the country. Please download the CMP form for Standard (by clicking HERE) and the CMP form for Rapid (by clicking HERE) when submitting you application. The application form can be downloaded by clicking HERE. All forms must be returned to MCF on or before 8th July 2020
All applications are to be directed to mcfsecretariat@malaysiachess.org and mcfselection@malaysiachess.org with copies to inquiries@malaysiachess.org
A complete team should have 6 main players and 6 reserves consisting of Women players and Junior players in the first ever combined Team Online Olympiad. Once the team composition is completed as required by FIDE, MCF will submit the names of the players regardless if we are able to complete the maximum 12 players requirement or less as long as FIDE team format requirements are met.
MCF looks forward to receiving more applications from many Malaysians who are keen to be part of our National Team in this inaugural championship.
#MalaysiaBoleh #TogetherWeCan
MCF Secretariat