At a glance, the numbers may not look good but, if we were to dive deeper, we did much better than the previous results – since 2008 when the Olympiad goes to 11 rounds and the 4 players/1 reserve format was adopted for both the Men and Women events. While it may be difficult to surpass the 25th final ranking that the Women's Team had achieved in 2016, their final ranking and performance for 2022 – although finishing lower than their rank, is actually 2nd best in the last 14 years.
For the Men's Team – despite losing Lye Lik Zang due to medical issues and he was not able to make the team at the very last minute, FM Sumant was more than able to provide some relief for the players who are on the verge of facing burnouts. While the younger players Jun Ying and Yu Tian were able to slog it out for 11 rounds, Zhou Ren and Yinn Long took 1 round off to rest placing Sumant to hold the last board in Round 7 & 8. With 1 win and 1 loss, it was not that bad for the seasoned player despite having to jump in as a last-minute replacement.
All in all, the team finished in 72nd place – 8 places higher than their initial ranking of 80th, scoring 24.5 points which is also the highest point ever accumulated since 2008. At 55.7% of points accumulated – or 24.5 points from a possible 44 points available, this was Malaysia's best performance in recent years. With Poh Yu Tian securing the FM title, it can be considered a good outing for the Malaysian team in Chennai. FM Poh Yu Tian was also the team's highest scorer earning 9 points from 11 rounds with Yinn Long scoring 6 points out of 10 games to earn the second most contributor.
On the round-by-round scoring, Malaysia did well to secure wins against the lower-rated teams except in Round 4 when we lost to Madagascar 1.5-2.5 who is about 100 points below us. But at the same time, we were also able to hold the higher-rated team of Slovakia (2543) and Finland (2433) with a 2-2 draw. Malaysia was shut out once in Round 7 when we lost to Colombia 0-4 but for the other rounds, we manage to at least steal 0.5 points from the higher-ranked team.
For the Women's team, we were ranked 52nd and finished in 61st place overall after 11 rounds. While our performance was as per paper strength – winning against the lower-rated teams and losing to the higher-rated ones, there were instances when we did not capitalize on the advantage. In the 3rd round – facing the lowly rated Uganda who was 400 points below us, we only managed to secure a slim margin of 2.5-1.5. Similar to the Men's team, Malaysia was shut out once by Spain, but in the other rounds, the ladies were able to steal at least 0.5 points against a higher-ranked team. But the last two rounds were deal breakers when we lost to Albania 1.5-2.5 although they were 200 points below us, and secure only a slim margin of 2.5-1.5 against Nicaragua who was 300 points apart.
For the ladies team, WFM Rifqah and WCM Sim Jia Ru contributed 5 points each from 9 rounds of play with WIM Siti Zulaikha scoring 5 points from 10 rounds.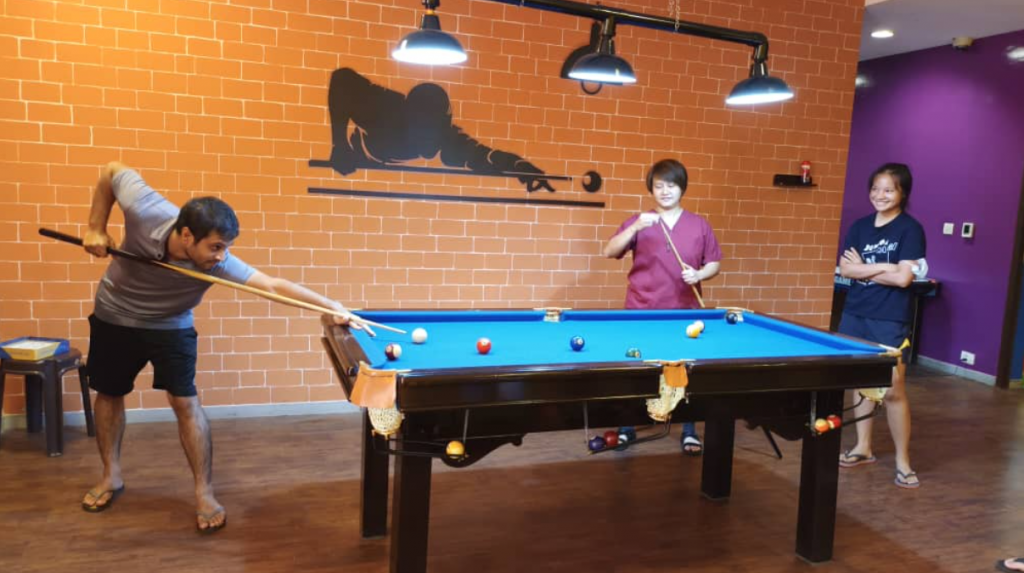 The Malaysian squad is set to depart Chennai airport later tonight and is expected to touch down in KLIA at 6:30 am local time tomorrow morning – 11th August 2022.
MCF would like to thank the Malaysia Chess Team for the valiant effort that each and every player has produced, and wish that everyone will continue to improve their playing technique and progress from here on. SYABAS and TAHNIAH.
MCF Secretariat