YB Menteri Puan Hannah Yeoh – the first KBS minister to attend a chess event organized by MCF for more than a decade!
Fresh from victory to retain and continue as MCF President and Council Members, the Malaysian Chess Federation (MCF) is off to a glorious start for 2023 with the closing of the Agrobank National Scholastic Chess Championship 2023 officiated by non-other than the newly minted Youth and Sports Minister – YB Puan Hannah Yeoh.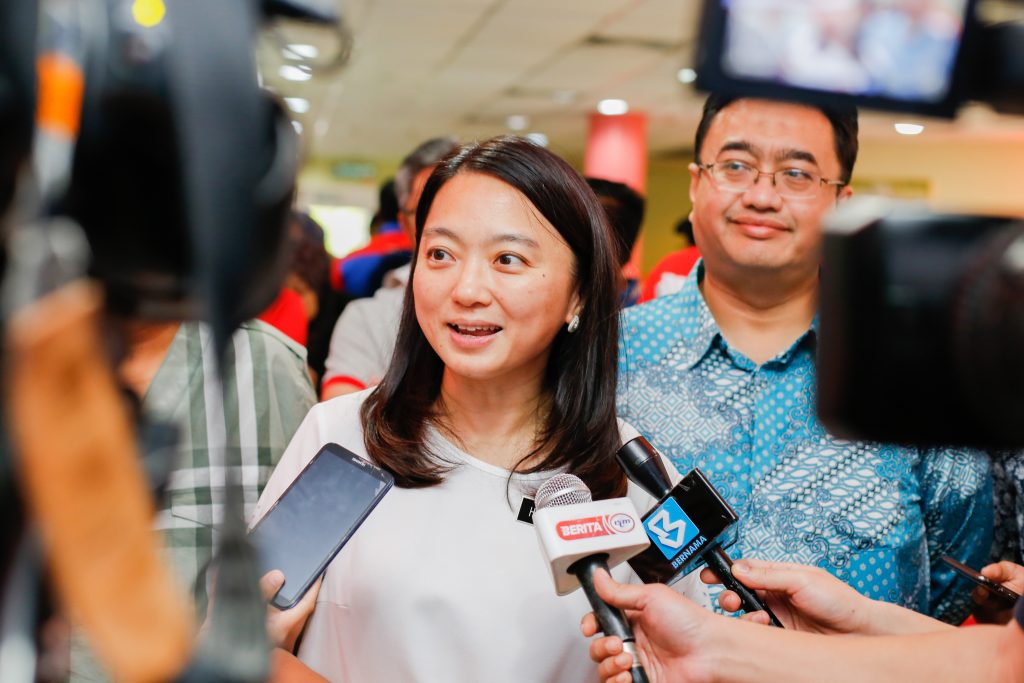 The icing on the cake was when YB Puan Hannah announced her spur-of-the-moment agreement to provide a special Minister's grant worth RM30k to help the Federation pursue more events in the future. This is the first Minister's grant that she is awarding since she took over the ministry's portfolio less than 2 months ago. And, she also took everyone by surprise when she announced that the grandsons of the Prime Minister also took part in the event with one of them winning the top 3 positions in the U7 age category.
In her speech, YB Puan Hannah also appealed for Agrobank to continue their support for MCF as the backing from the corporate sector is critical in ensuring that smaller sporting entities such as chess, are able to survive and maintain their activities and programs.
All in all, it was a fun outing for many players and parents who stayed back to witness the closing ceremony and took the opportunity to snap photos and selfies with the YB Minister who was kind enough to accommodate requests from those who are in awe of her presence. The event also saw both Malaysia's number 1 – IM Yeoh Li Tian and WIM Siti Zulaikha Foudzi staying back for the closing after taking part in a chess documentary shooting set to air sometime in April 2023.
The full report for the event can be found at http://chess-results.com/tnr720158.aspx?lan=1 by clicking at the top of the page to find the respective playing categories.
All in all – on behalf of the chess community, the MCF President and members of the committee, would like to thank YB Minister Puan Hannah Yeoh for sparring valuable time during the weekend to mingle and to get to know the chess community. MCF also expresses its heartfelt thanks and gratitude to the Leadership Team of Agrobank and their staff, especially to its President/CEO YM Dato' Tengku Ahmad Badli Shah Raja Hussin – who also happens to be MCF's outgoing Deputy President, for their support, cooperation, and hard work in making sure that the event is completed successfully.
And of course, thanks to all the players, parents, coaches, and teachers for making the event a success for without your support, there would have been no event at all.
We will upload more photos on our FaceBook page at https://www.facebook.com/malaysianchessfederation
THANK YOU!
MCF Secretariat