MCF is opening the application portal for interested players to apply as the Malaysian representative at the upcoming World Amateur Chess Championship to be held from the 20th to the 30th of October 2022 in Malta. As the organizer is not providing any provision for official players, all costs including board and lodging/hotel for the event will be each player's own responsibility with condition that each player is registered via their respective National Federation.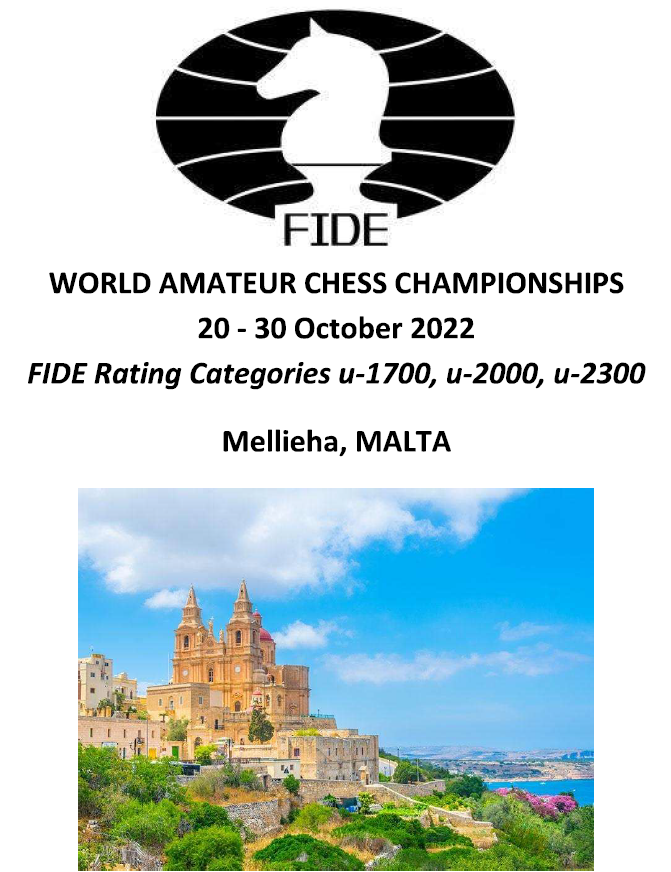 The World Amateur event will run using a new format separated into 3 separate playing categories – Below FIDE Rating 2300, Below FIDE Rating 2000, and Below FIDE Rating 1700. The total prize fund of EURO15,000 is being offered to the eventual winners in the 3 categories of play.
Those who are interested participate, are requested to read the following brochure to understand the event requirement, playing format, and the necessary fees that are needed.
Interested players are requested to fill in the form by CLICKING HERE before 25th August 2022 for MCF to process your application and submission to the organizer.
MCF Secretariat