With one more day to go before registration closes, there are more than 120 aspiring Junior players who have registered to play in the Eastern Asia Youth Online Chess Championship 2021. The breakdown of the players and those who have registered are as follows: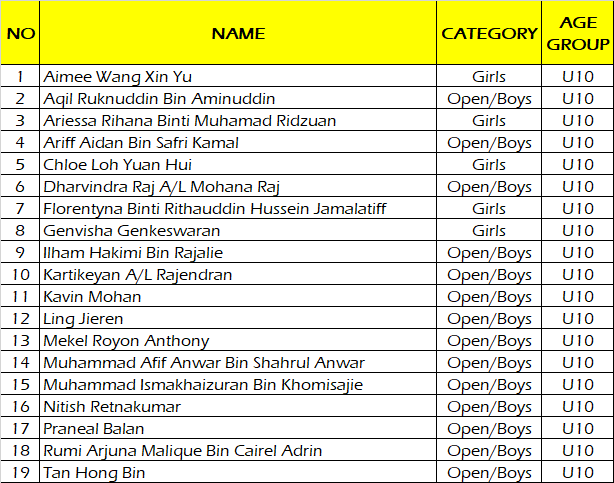 If you have registered but your name is not found in the above listing, please Whatsapp +6016.338.2542
Registration is still open until 11:59 tomorrow after which, MCF will appoint an HOD and start to register the names of the players with the Organizer. A Whatsapp Group will also be created for communication purposes once the names list has been finalized.
MCF Secretariat