World Junior and Girls U20 Chess Championship 2019
admin
23/07/2019
0 COMMENTS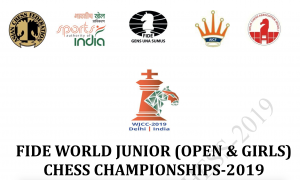 World Junior and Girls U20 Chess Championship 2019 at New Delhi, India (14/10 – 26/10).
Criteria to qualify for this event:
1. The player must finish top 4 in NJCC 2019 in their respective category contested.
2. The position of Official player shall be awarded to the player in the sequence of NJCC 2019 results ie Champion, followed by 2nd, 3rd and 4th.
3. The deadline for application submission to MCF is 1st Aug 2019.
Submit your application to :
admin